Adeo Brain Injury Services
The challenges faced by people with brain injury often require long-term, lifelong disease management approaches. Almost 5,000 people in Colorado are hospitalized annually as a result of a brain injury, and almost half of them continue to experience disability a year after their hospitalization.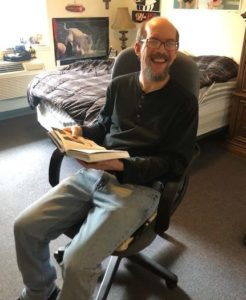 In 2004, Adeo became one of the first four agencies in Colorado to create a Supportive Living Program for adult survivors of brain injury.
Although several Supportive Living Programs are now available in Colorado, Stephens Farm at Adeo remains the only one in the Northern Colorado area.
What is a Supportive Living Program?
A brain injury may begin as an acute medical injury but it can shift into a chronic health condition that endures over a lifetime and presents a wide array of symptoms and evolving needs that cross over into multiple service systems.
Effects of a brain injury can include impaired thinking or memory, movement, sensation (e.g., vision or hearing), or emotional functioning (e.g., personality changes, depression).  These issues not only affect individuals but can have lasting effects on families and communities.
Supportive Living Programs are designed to provide home and community based services to adult survivors of brain injury, as an alternative to nursing home or hospital based services.
Learn more about Stephens Farm at Adeo.
Adeo Brain Injury Services
We offer a number of services in our Supportive Living Program, including:
Support with activities of daily living
Community engagement assistance
Medication assistance
Social/recreational/leisure activities
Assistance with meal preparation and housekeeping
Opportunities for volunteer work
Assistance with money management
Assistance with making and keeping medical and other appointments
Transportation
Community resources which may be accessed are: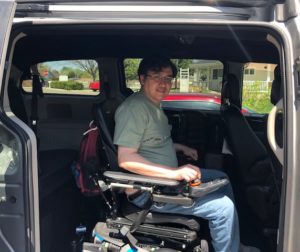 Primary care or specialized doctors
Mental health services
Occupational therapy
Physical therapy
Speech therapy
Stephens Farm @ Adeo
Brain Injury Supportive Living Program

Stephens Farm is a special place that offers a variety of services, enabling those with a brain injury to live empowered, full lives. All our residents present with a complex constellation of physical and behavioral health needs, and we tailor our support to each person's individual needs.
Stephens Farm provides affordable, accessible housing along with 24×7 staff support. The community consists of eighteen studio apartments along with common areas for recreation and dining.
Services at Stephens Farm are designed to ensure that health and safety needs are met, while also providing assistance with community engagement such as volunteer and recreational activities, as well as assistance with meals, medication, housekeeping and activities of daily living.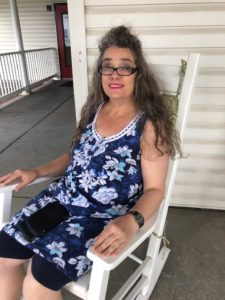 Care coordination to promote optimal health is our primary goal. Program staff works with each resident to assess individual needs and partner with the resident to provide appropriate support. We also partner closely with our residents' physicians to prevent unnecessary hospitalization and emergency room visits.
We provide support for those who experience mental health and substance abuse issues by assisting them to access and maintain therapy and/or psychiatric treatment. The person-centered nature of our support enables us to get to know each resident, understand their triggers, behaviors, needs and build an individualized care plan that evolves over time as needed.
Who qualifies for Adeo's Supportive Living Program?
Anyone over the age of 16 who has a brain injury may apply for this program. If you are not enrolled in Health First Colorado, simply submit the application form.
If you are enrolled in Health First Colorado (Medicaid), you must be eligible for the Brain Injury Waiver. (Note: You do not need to be on the waiver; you simply need to make sure you are eligible.)
Eligibility Criteria
Diagnosis of brain injury
16 Years or older
Brain injury occurred prior to 65th birthday
Require long term support services at a level typically provided in a nursing home
Meet financial, medical and program criteria to access services under a waiver
For assistance with determining eligibility, contact the Single Entry Point agency in your county of residence. To find a list of these agencies, click here. Ask for intake or case management to get started.
For more information on the BI Waiver see:
https://www.colorado.gov/pacific/hcpf/brain-injury-waiver-bi
https://biacolorado.org/brain-injury-medicaid-waiver/
All applicants (Medicaid and non-Medicaid) must fill out the application form and send it to:
Kortney Campbell
Program Administrator
2774 W. Reservoir Rd.
Greeley, CO 80634
P: 970-506-0008
F: 970-506-9088
E: kcampbell@adeoco.org
Adeo's Supportive Living Program is located at Stephens Farm at Adeo.