Walk, Run or Roll 2021
June 25, 2021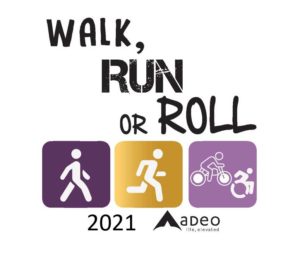 Last year's virtual format was incredibly successful, enabling us to connect with people all over the country. So, we decided to keep it going!
Adeo's 8th annual Walk, Run or Roll will take place August 21st-September 4th and, once again, you have the option of participating in a variety of ways. You can even use indoor stationary equipment.
Whichever way you choose to get those miles in, you'll be supporting our mission.
Registration & More Information