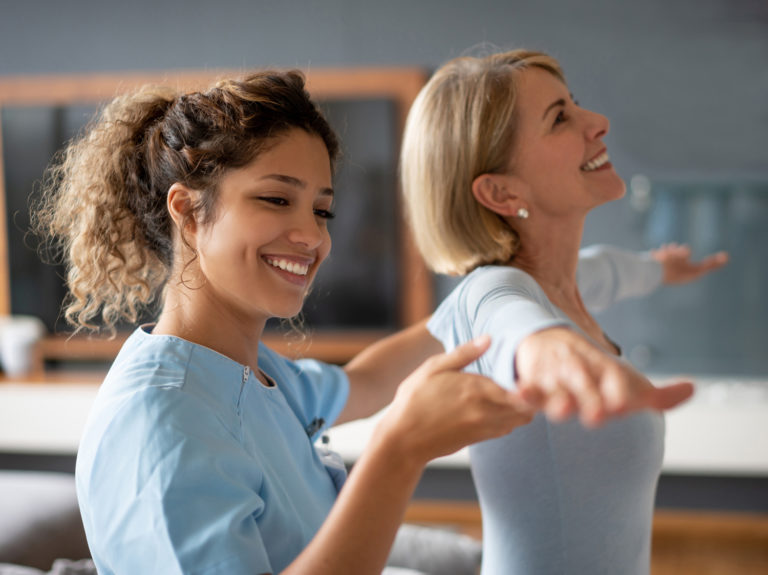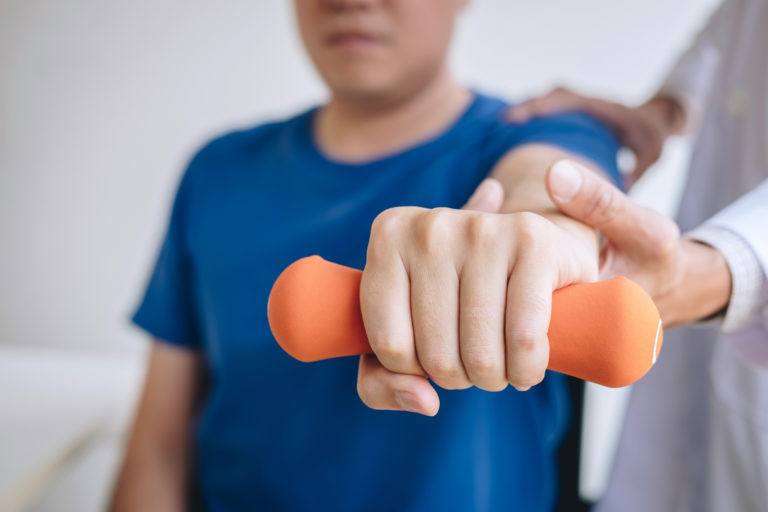 Dedicated to helping you get back to doing the things you enjoy.
Adeo Physical Therapy

Physical therapy is not just for post-surgical conditions or traumatic injuries. It is for anyone who is experiencing acute or chronic pain. As musculoskeletal experts, physical therapists are like mechanics for the human body. They are movement experts who can improve mobility and motion and can help decrease pain while also decreasing reliance on pain medication.   
At Adeo Physical Therapy, we help people recover from ankle sprains, knee injuries, low back pain, and neck pain as well as from total joint replacements and car accidents. We can also help with conditions such as pelvic pain, urinary or fecal incontinence, and tailbone pain.  
We are dedicated to helping you get back to doing the things you enjoy. So, whether you are in need of a physical therapy tune‐up, or a full overhaul, come see one of our experts to get you back on the road to wellness. 
Hours:
Mon–Wed: 8:00am–5:30pm
Thu–Fri: 8:00am–5:00pm
What We Treat
Arthritis Pain  |  Back Pain  | Balance & Gait Disorders  |  Chronic Pain  |  Foot & Ankle Pain/Injury  |  Hip & Knee Pain  |  Motor Vehicle Accident Injuries  | Neck Pain  |  Post-Surgical Rehab  |  Shoulder Pain  | Sports Injuries  |  Total Joint Replacement  | Weight Management & Exercise | Women's & Men's Pelvic Health  |  Work Injuries
Arthritis Pain
Do you have low back pain, knee pain, or hip pain associated with arthritis? Unfortunately, osteoarthritis can affect any joint in the body. Arthritis can result from overuse or "wear and tear" and is a break-down of the cartilage that cushions the joint. Exercise is good for our joints as it helps to lubricate them. Because land exercise can be too painful for some people with arthritis, at Adeo Physical Therapy, we also offer aquatic therapy in a warm water pool.  « back to list
Back Pain
According to the Centers for Disease Control and Prevention, low back pain is the second most common disability in adults in the United States. Over 80% of the population will experience an episode of low back pain at some time during life. At Adeo Physical Therapy, we are experts at treating low back pain and sciatica. We can help restore your range of motion and improve your function while decreasing your pain. We treat low back pain, lumbar sprains/strains, herniated or bulging disc (HNP), degenerative disc disease, spinal stenosis, sciatica/leg pain, and post-surgical conditions, just to name a few. « back to list
Balance and Gait Disorders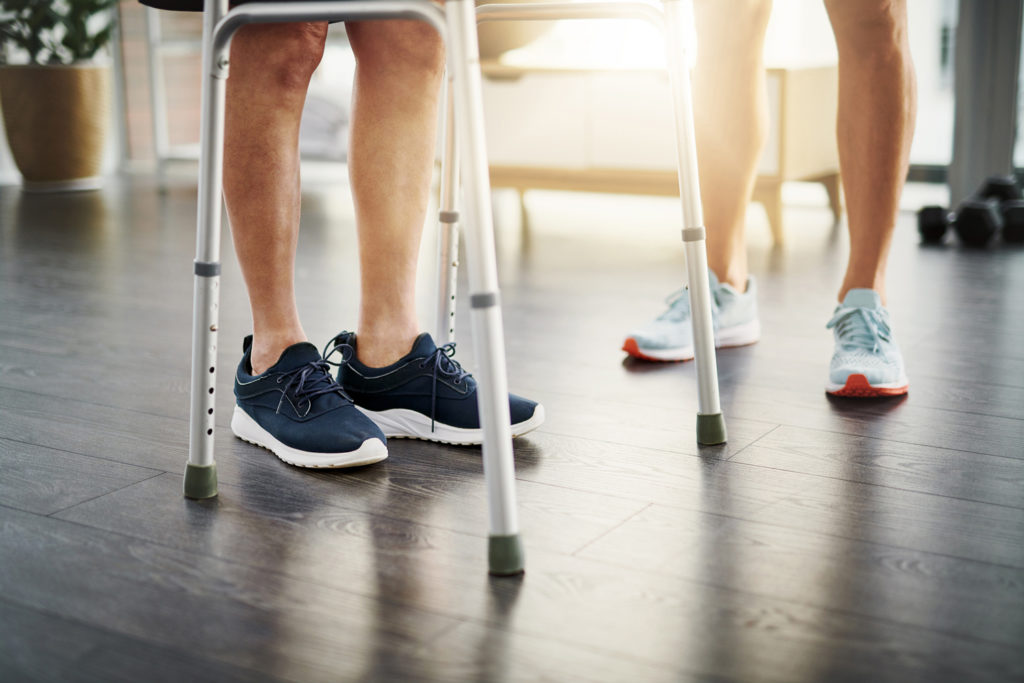 Physical therapy for balance and gait disorders focuses on problematic areas that could be affecting your balance or the way you walk. The goal of physical therapy is to target the cause of the dysfunction, restore strength and function, ultimately providing increased balance and improved gait. Whether you have an old injury, age related changes, Parkinson's Disease or generalized weakness that is affecting your balance or gait, at Adeo Physical Therapy, we can help improve the way you move and help to prevent falls. « back to list
Chronic Pain
According to the American Physical Therapy Association, as many as 116 million Americans are living with chronic pain (pain that persists longer than three months). In the United States, chronic pain conditions account for approximately $635 billion annually for medical treatment, disability and lost wages. Individuals with chronic pain can benefit from traditional physical therapy and aquatic therapy to help decrease their pain. At Adeo Physical Therapy, we can build a program individualized to meet your needs. « back to list
Foot and Ankle Pain/Injury
Are you missing out on some of your favorite activities due to foot and ankle pain? Or do you have a hard time walking or working all day because your feet hurt? You don't have to let your foot and ankle pain dictate your mobility and comfort. Physical therapy can get you back on your feet again. We treat strains and sprains, plantar fasciitis, fractures and breaks, and tendonitis conditions. « back to list
Hip and Knee Pain
Hip and knee pain can have an impact on your mobility and your ability to participate in normal daily activities. At Adeo Physical Therapy, we can help to diagnose the root of your problem, help to correct it, and teach you how to avoid re-injury. « back to list
Motor Vehicle Accident Injuries
If you've been in an auto accident, physical therapy can help to speed your recovery process. It can help to decrease pain, restore range of motion, avoid or delay the need for surgery, and decrease your reliance on pain medication and muscle relaxants. « back to list
Neck Pain
Nearly one-third of Americans suffer from neck pain every year, especially individuals in the 30- to 50-year-old age bracket. Neck pain can take a variety of forms, sometimes in combination with other uncomfortable symptoms and limitations. At Adeo Physical Therapy, our therapists can help determine why you are having neck pain and develop a plan of care to help eliminate or decrease the pain. « back to list
Post-Surgical Rehab
Have you had arthroscopic surgery, a lumbar fusion, cervical fusion, or surgery to repair a broken bone? Then you know surgery can leave you with pain, swelling, loss of range of motion, and loss of function. At Adeo Physical Therapy, we can help you recover faster following surgery. Our expert therapists can help you understand any post-surgical precautions, design an exercise program to increase your strength and range of motion, and teach you how to take care of yourself following surgery. « back to list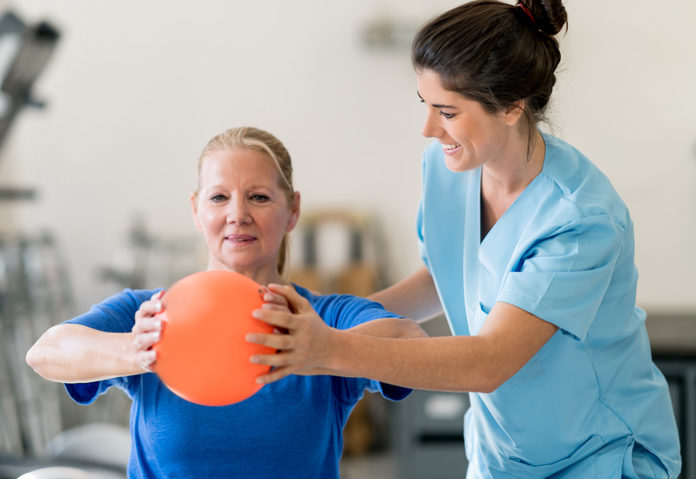 Shoulder Pain
According to the National Institutes of Health, the estimated prevalence of shoulder pain ranges from 4% to 26%. That means that approximately 1 out of 4 people are dealing with shoulder pain at any given time. Shoulder injuries and surgeries can result in pain and loss of function. Whether you have had a recent shoulder injury, or you've undergone surgery on your shoulder, let our therapists help get you back to doing the things you enjoy without shoulder pain.
We treat adhesive capsulitis (frozen shoulder), bursitis, rotator cuff strains/tears, rotator cuff repairs, impingement injuries, labral tears (SLAP injuries) and repairs, total shoulder replacement and arthritis of the shoulder. « back to list
Sports Injuries
Whether you are a professional athlete, a high school athlete or a weekend warrior, sports injuries happen. Injuries can also develop from overuse or from trauma. Working with a physical therapist soon after injury can help you recover faster and get you back to your sport sooner. Call Adeo Physical Therapy today to get started on the road to recovery. « back to list
Total Joint Replacement
Physical therapy is a necessity if you've undergone total joint replacement. At Adeo Physical Therapy, we have a reputation for getting people back on their feet following total joint replacement. We can help reduce pain, swelling, and inflammation, while improving range of motion and strength. « back to list
Weight Management and Exercise
Weight loss can be difficult and frustrating when traditional exercise is painful. Aquatic exercise is low impact, but highly effective. It provides a whole-body workout while also burning fat and calories. Studies show that individuals typically burn 2 more calories per minute in the water than on land. Through our Choose to Lose Aquatic Therapy Weight Loss and Wellness program, you can build strength and muscle tone, increase range of motion and mobility, AND lose weight. Ultimately, this can decrease pain and improve your overall wellbeing.
To participate in Choose to Lose, you must receive approval from your physician and meet the following requirements:
You must have-
A body mass index (BMI) greater than 30
The ability to enter/exit the pool without staff assistance (with ADA compliant ramp)
Bowel and bladder control
Women's and Men's Pelvic Health
Almost one-quarter of women in the United States have pelvic floor disorders, according to a study funded by the National Institutes of Health. This condition affects not only older women, it can also occur in the younger female population, female athletes, and men. When the muscles of the pelvic floor, ligaments and connective tissue that support pelvic organs don't work as they should, or are tight and tense, it can create problems. At Adeo Physical Therapy, we can help if you are experiencing: painful intercourse, constipation, bowel incontinence, pelvic pain, tailbone pain, pain at the anus, penile or testicular pain, frequent urination or an urgent need to go to the bathroom, urine leakage, or pelvic organ prolapse. « back to list
Work Injuries
Are you limited in the things you can do because of a work injury? Are you experiencing pain or limited mobility? No matter how many precautions a company may take, work injuries still occur. From strains and pulled muscles caused by heavy lifting, to repetitive motion injuries in the office, every job has inherent risks. At Adeo Physical Therapy, we can speed your recovery, improve your function, and decrease your pain. « back to list
How We Treat
Aquatic Therapy  |  Cold Laser Therapy  |  Cupping  |  Electrical Stimulation  |  Manual Therapy  |  Therapeutic Exercise  |  Trigger Point Dry Needling (TDN)  |  Ultrasound
Aquatic Therapy
Warm water therapy is effective in treating joint stiffness, swelling, arthritis, generalized weakness, and pain. Individuals who cannot tolerate traditional land therapy, sometimes thrive in the warm water environment because of added buoyancy. Aquatic therapy allows for decreased pain and greater ease with exercise for many patients. Come experience the benefit of warm water therapy provided by our expert therapists. « back to list
Cold Laser Therapy
Cold laser therapy is low-intensity laser therapy that stimulates healing while using low levels of light. Also called low-level or near-infrared laser therapy, different wavelengths of light are applied to the target area in order to promote a physiological response from the tissue. Cold laser therapy can help to decrease pain, inflammation, edema, and overall healing time. « back to list
Cupping
'Myofascial cupping' or 'cupping' is a therapy in which a plastic cup is applied to the skin and then suction is applied via a pump (hand or mechanical). The skin, connective tissue/fascia, and superficial muscle tissues are drawn into the cup. The cupping process draws blood from your vessels into your tissue. By creating suction with negative pressure, it can increase hydration and blood to tissues, release adhesions, and aid with lymphatic drainage. It's a versatile treatment that is typically used to treat pain or muscle/fascia tightness. « back to list
Electrical Stimulation
Electrical stimulation is typically used to help decrease or control pain. Depending on the type of current used, electrical stimulation can help to disrupt or decrease the sensation of pain and also cause the release of certain neurotransmitters that can prolong the pain-relieving effects. « back to list
Manual Therapy
Manual therapy describes a wide variety of hands-on treatments (trigger point release, soft tissue mobilization, myofascial release, joint mobilization, scar tissue mobilization to name a few) that are used in areas where tissues are restricted or tight or when joints have limited mobility. These hands-on techniques can help to relieve pain, promote healing, restore motion, decrease tissue restrictions and increase function. « back to list
Therapeutic Exercise
The goal of a therapeutic exercise program is to restore strength, increase endurance, increase flexibility, and improve balance and stability for individuals who have been injured, are in pain, or have experienced an illness. Therapeutic exercise differs from generalized exercise in that a physical therapist prescribes exercises to target specific muscles that are weak or restricted in order to speed recovery or improve function. « back to list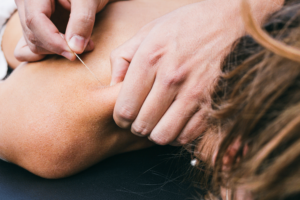 Trigger Point Dry Needling (TDN)
TDN is an effective therapy used by physical therapists to treat muscular tension and spasm which commonly accompanies conditions such as arthritis, nerve irritation, muscular strain, ligament strains and herniated discs.
A sterile acupuncture microfilament (needle) is inserted through the skin into muscle to release painful myofascial trigger points that could be creating localized or even referred pain (felt at a site other than the original source). Dry needling results in the deepest tissue release allowing for improvements in movement and pain. « back to list
Ultrasound
Ultrasound therapy is effective for treating soft tissue injuries. It can promote the healing of ligamentous strains and sprains, help to decrease muscle spasms, or help to decrease swelling and pain. When applied to the skin, ultrasound generates sound waves that cause the vibration of local tissues. In turn, the vibration of the tissues causes a deep heating effect that increases circulation to the area and drives out inflammatory chemicals that the body has produced, effectively diminishing inflammation and promoting tissue healing. « back to list
Therapy Resources
Below are resources where you will find additional information about physical and occupational therapy. The following are provided as a courtesy and are not an endorsement from us. Furthermore, they do not necessarily represent the opinions or ideas of Adeo.
The website provides detailed information about symptoms and conditions, as well as information about health and prevention. 
A resource for providers that treat pelvic pain and individuals with pelvic pain conditions. 
APTA seeks to improve the health and quality of life of individuals in society by advancing physical therapist practice, education, and research, and by increasing the awareness and understanding of physical therapy's role in the nation's health care system. 
The FSBPT is responsible for the National Physical Therapy Examination that many physical therapists must pass to practice. The site provides helpful resources for the general public and physical therapy professionals. 
A world leader in sports medicine education, research, communication and fellowship. 
The world's largest biomedical library, NLM maintains and makes available a vast print collection and produces electronic information resources on a wide range of topics that are searched billions of times each year by millions of people around the globe.